More than just bike parks
We build everything from race tracks to backcountry trails
JOYRIDE BIKE PARKS HAS BUILT AN IMPRESSIVE RESUME IN THE WORLD OF MOUNTAIN BIKE TRAIL BUILDING.
The combined knowledge and skill set of the team has positioned Joyride to help progress the sport of mountain biking with every project. Projects are seen as an opportunity to be innovative, from the design of the trail or course, to using new types of equipment and systems.
Joyride has expanded its offerings to include consulting services, such as risk assessment and management, developing solutions for backcountry access to enhance BC's growing tourism industry, and leasing of specialized trail building equipment.
"Joyride has been a part of several generations of MTBing. Not only shaping trails and jumps for many years, but shaping the future of the sport and helping the sport progress to new levels."
- Brandon Semenuk 5-time Red Bull Joyride Champion
PADDY KAYE
Owner & President
ONE OF PADDY'S STRENGTHS IS HIS ABILITY TO FORESEE UPCOMING TRENDS AND STAY AHEAD OF THEM.
Event production, athlete management, brand representation and trail building make up his ever-growing resume. These experiences are invaluable to his role in Joyride, and his continually developing skill set ensures Joyride is successful with each project.
Paddy is an active volunteer and contributes to communities to ensure the sport he loves and works within continues to grow. He's a member of local cycling clubs and continually contributes trail maintenance services in communities throughout British Columbia, including Squamish and Pemberton.
"The Donetello of Dirt."
- Sakeus Bankson Freehub
joyride crew
joyride crew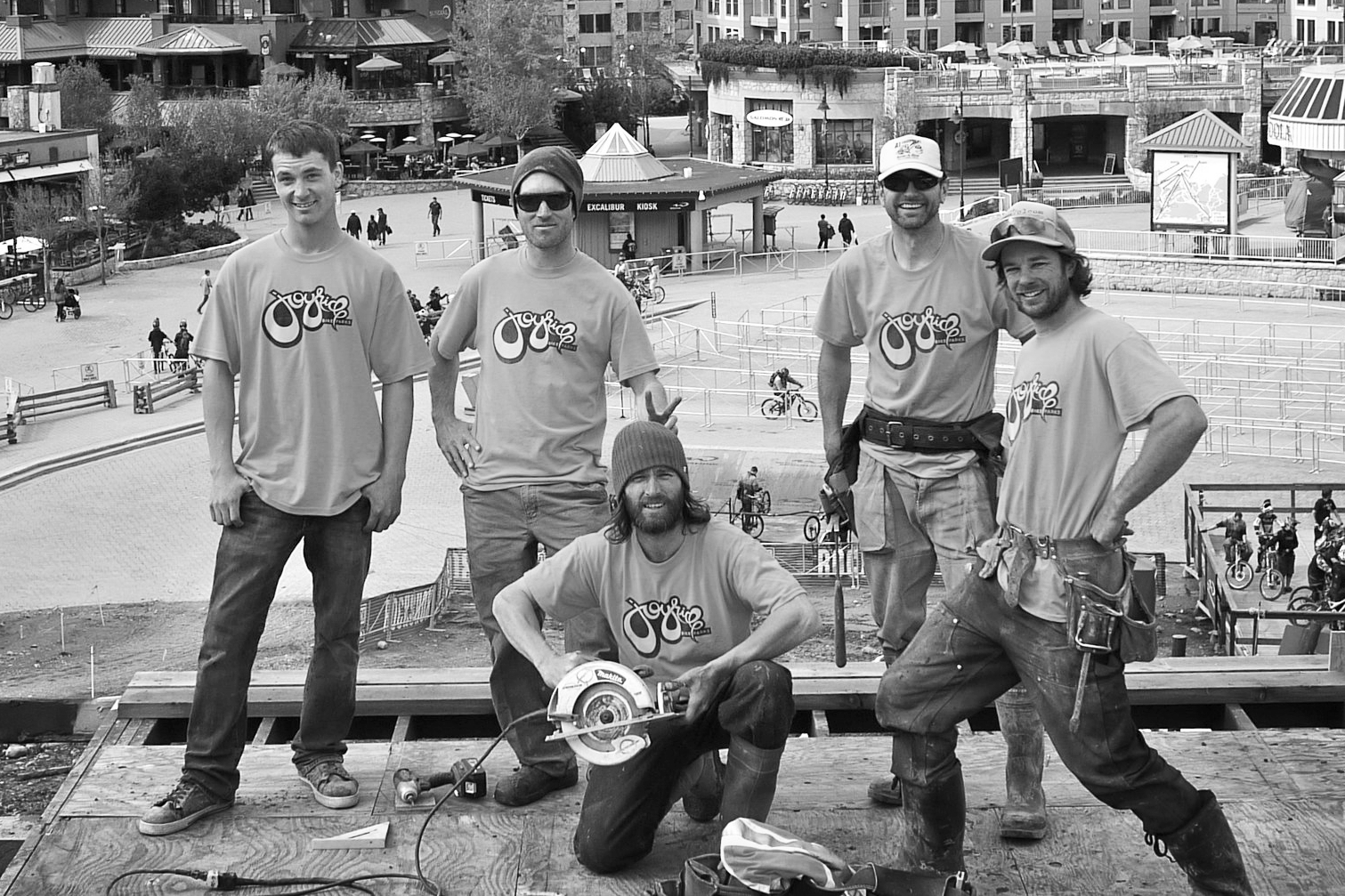 Our Partners
partenrs, clients, and affiliates